Mandibular distractors

Mandibular cranio-maxillo-facial distractors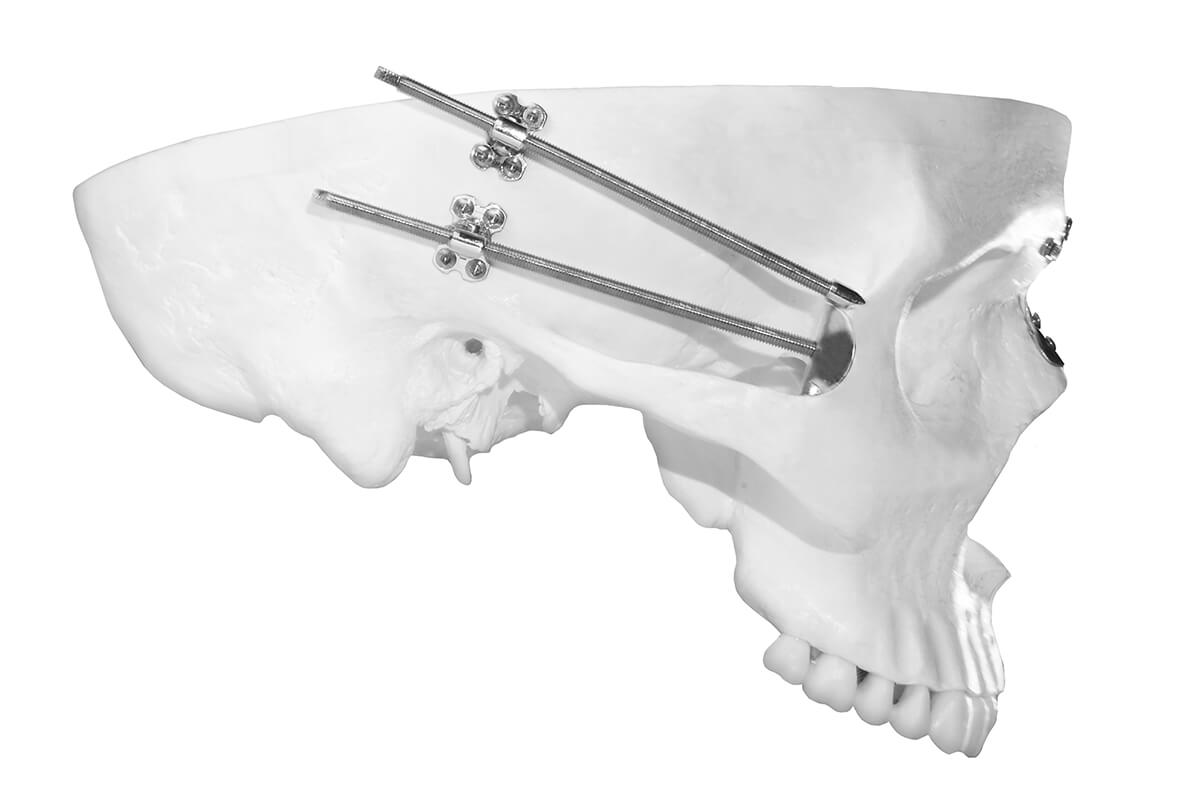 Orbital distractor
Device for orbital distraction
Device with subcutaneous application, this device allow gradual advancement of orbital region. At the end of distraction period, both fixing cranial screws and orbital fork can be removed without surgery in orbital area. Can be positioned at the required distance from the orbit.

Available with distraction range up to 30 mm.

Distractor: stainless steel AISI 316L Ref. ASTM F138. Fixation screw: titanium grade 5 ASTM F136.

Request information